Click name to view biography
Conan Grames / Kevin Cunningham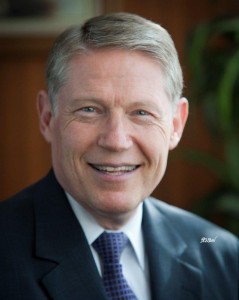 BACKGROUND
Conan Grames is a founding Principal of the Firm which provides a full spectrum of legal and consulting services for international companies both doing business in the United States as well as US companies trading or investing abroad. Grames provides legal services in all types of international transactions, contract negotiations, and management of other legal services.
He has assisted companies in doing business in over 70 countries and is well-connected with lawyers and associates worldwide.
Grames is fluent in Japanese, having lived in Japan for 18 years over a period that began over 40 years ago. He has represented many Japanese companies doing business in the United States and companies of all kinds doing business in Japan.
In addition to his legal experience, Conan has extensive experience in public and government affairs issues in the United States and in many countries around the world
EXPERIENCE
Grames was hired by the Tokyo office of the world's largest law firm, Baker & McKenzie, where he represented several major corporations such as McDonald's, and Levi's., and pioneered the legal foundation for Amway and other direct marketing businesses in Japan.
He worked on projects for entertainers including Steve McQueen and the Osmond Brothers, professional baseball players and jockeys, and non-profit organizations such as The Church of Jesus Christ of Latter-day Saints. This work included all the foreign investment, trade, international tax, and virtually all legal issues required by such organizations and individuals. Grames became the youngest partner in the worldwide firm after five years and the senior American lawyer in the Tokyo office.
Grames was later recruited by the Bristol-Myers Squibb Company to supervise legal matters in the Asia Pacific region. He then became Senior Vice President and chief counsel for all the general legal affairs of the entire international business of the company, working closely with IP, tax, and other specialists for all the subsidiaries of BMS in over 70 countries. The company's business included ethical and OTC pharmaceuticals, nutritionals products, medical devices, other medical and dental equipment, and consumer products.
This experience led Grames to become General Counsel at the Pharmaceutical Research and Manufacturers of America (PhRMA), the trade association representing the largest pharmaceutical companies in the world in Washington, DC. At PhRMA, Grames provided legal direction and analysis to PhRMA member companies on international, scientific, regulatory, intellectual property, and other biopharmaceutical issues.
Grames has worked at other law firms and non-profit organizations which have provided him with significant public, media and government affairs skills (including this experience in Japan), crisis management know-how, humanitarian relief knowledge, and organizational leadership experience.
CONAN P. GRAMES
Attorney at Law
Tel: 1- (202) 340-5169
Email: [email protected]
1100 Connecticut Avenue NW
Suite 725
Washington, DC 20036
Other Offices:
Princeton, NJ
San Francisco, CA
Salt Lake City, UT
New York City, NY
Houston, TX
BAR ADMISSIONS
District of Columbia, 2008
California, 1975
PRACTICE AREAS
Business Transactions
Corporate Law Foreign Investment
Licensing of IP
Regulatory Affairs
Commercial Strategy
Litigation
Dispute Settlement
M&A
R&D
Contracting
Codes of Conduct
Crisis Management
Government Affairs
Public Affairs
Corporate Investigations
ASSOCIATES in
Intellectual Property
Taxation
Labor & Employment
Accounting
Finance
COURT ADMISSIONS
Supreme Court of the United States
Supreme Court of California
Northern District of California
EDUCATION
J.D., Harvard Law School Honors
BA, Economics, University of Utah
LANGUAGE
Japanese (fluent in speaking, reading, and writing)
OTHER
Served on the boards of life science and hit-tech companies
Extensive non-profit service
Guide and interpreter
Expo '70, Osaka, Japan
Veteran of the US Army Reserve
---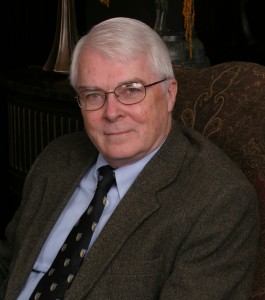 PRACTICE
Kevin Cunningham's law and business practice consists in planning and implementing U.S. (and outside the U.S.), business activities & international trade with a specialty in the pharmaceuticals, biotech, medical devices, and nutritionals industries. He provides industry, law, and business counseling, advice, and assistance to United States domestic and non-US integrated and specialty companies.
Kevin Cunningham has over 25 years' experience in more than 30 countries dealing with domestic, international, and transnational matters – working as in-house counsel with Chevron and Bristol-Myers Squibb as well as in major law firms.
Cunningham is a member of the Institutional Review Board of the Princeton HealthCare System. He addressed the United States-Japan Healthcare Study Group of JETRO (the Japan External Trade Association in New York), and has judged in the Jessup International Moot Court Competition.
Mr. Cunningham has provided legal assistance in Austral-Asia, Latin America, Europe, and the Middle Eastover with U.S. and non-U.S. domestic law matters, international transactions (both in-coming and out-going from the United States), and transactions between non-U.S. countries.
He carried out an international corporate investigation for MONY Life; and assisted Assurant, Inc., in terminating bank/insurance company ventures in Brazil.
Cunningham was Senior Counsel and Vice President of Bristol-Myers Squibb Company. His responsibilities included counseling in most legal areas international, US domestic, and non-US in-country law work in many countries for the following divisions: ethical and over-the-counter pharmaceuticals; ConVatec (its medical device company); Mead Johnson Nutritionals; and Worldwide Beauty Care (Clairol). Those clients had sales of over US$2 billion in Europe, Iberia, Canada, Mexico, Central and South America, the Caribbean, the Middle East, and the Pacific Rim. He supervised 7 in-house lawyers in several countries and controlled an outside counsel budget of over US $1 million for more than 25 countries.
Prior to Bristol-Myers Squibb, Mr. Cunningham was international and domestic Counsel to Gulf Oil/ Chevron in Houston; an Associate at Morgan Lewis & Bockius in Washington, D.C.; and Law Clerk to a US Federal District Judge.
Mr. Cunningham has lived in Latin America. He is fluent in English and Spanish and familiar with Portuguese and Italian. He has taught at Princeton, Rice, Georgetown, and Columbia Universities.
KEVIN F. CUNNINGHAM
Attorney at Law
Tel: 1- (609) 497-1200
Email: [email protected]
1100 Connecticut Avenue NW
Suite 725
Washington, DC 20036
Other Offices:
Princeton, NJ
San Francisco, CA
Salt Lake City, UT
New York City, NY
Houston, TX
BAR ADMISSIONS
Bar Association of the District of Columbia, 1973
State Bar of Texas, 1976.
PRACTICE AREAS
BUSINESS LAW
International Business
International Counseling
Corporate structures, negotiations, contracts, licenses, M&A, HR, IP, investigations, etc.
Managing disputes.
LIFE SCIENCES, MEDICAL DEVICES, NUTRITIONALS, & COSMECEUTICALS
Business planning and relationships
FDA approvals and compliance
Clinical trials and master services agreements
ASSOCIATES, WORLD-WIDE, IN LAW AND BUSINESS DISCIPLINES.
EDUCATION
J.D., Yale Law School
M.B.A., Columbia University – Finance & Business Economics
A.B., Duke University – Political Science & Spanish.
COURT ADMISSIONS
Supreme Court of the United States
U.S. Courts of Appeal: D.C., 2nd, 3rd, and 5th Circuits
U.S. District Courts: D.C., and Southern Dist. TX
D.C. Court of Appeals
Superior Court of the D.C.
Supreme Court of Texas.
MEMBERSHIPS
American Bar Association
Japanese Chamber of Commerce & Industry of New York, Inc.
LANGUAGES
English and Spanish – fluent
Portuguese and Italian – basic.